Rich Christianson applies the journalism skills he honed as a newspaper reporter to write case studies and feature articles on woodworking technology and design.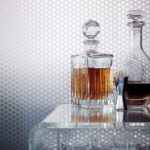 10/15
Client: Surface & Panel magazine
Title: New Looks in Metal Laminates
Abstract: Metal laminates occupy a unique place in the decorative high-pressure laminate family. Unlike their heavy-duty brethren that are engineered to withstand the daily wear and tear subjected to kitchen countertops and other work surfaces, metal laminates, though durable, are neither scratch resistant nor fingerprint proof. Their physical limitations aside, the beauty of metal laminates is their uncanny ability to create a wide spectrum of mood-setting visual effects. Read the story.