.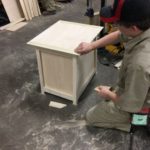 07/17
Client: Woodwork Career Alliance of North America
Title: Summer Pathways
Abstract: Rich Christianson writes industry profiles and news for the WCA's quarterly eNewsletter. This edition of Pathways includes articles on the SkillsUSA cabinetmaking competition and an interview with veteran architectural woodworker Kent Gilchrist on workforce development for the woodworking industry. Read Summer Pathways.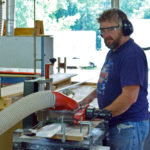 06/17
Client: Williams & Hussey Machine Company
Title: Restoring a Piece of History
Abstract: One of the most storied examples of a P.J. Currier-Williams & Hussey collaboration involved replicating a pair of multi-profile pilaster bases for the grand portico of the historic Bedford Presbyterian Church in Bedford, NH. Read the story.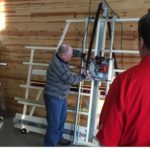 01/17
Client: Safety Speed Manufacturing
Title: Safety Speed Graduates First Class of Certified Technicians
Abstract: Safety Speed Manufacturing has rolled out a certified technician program beginning with its vertical panel saw line. The first graduates - representatives of DOC Maintenance and Compact Power Services - successfully completed the two-day certified training program in November. Read the Blog.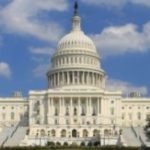 11/16
Client: Wood Machinery Manufacturers of America
Title: Washington Report - Ready or Not, Changing of the Guard
Abstract: From July 2015 to August 2017, Rich Christianson served as Legislative Liaison for the WMMA's Public Policy Committee. In addition to monitoring key public policy issues, Rich served as editor of the monthly Washington Report. This issue includes a preview of the 2016 presidential election when Hilary Clinton was still expected to be crowned the nation's first woman president. Read the newsletter.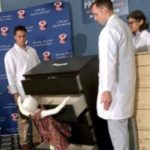 07/16
Client: Wood Machinery Manufacturers of America
Title: Wood Machinery Manufacturers of America
Title: The Mother of All Furniture Recalls
Abstract: This lead story from the WMMA's monthly Washington Report chronicled the largest and most extraordinary furniture recall in North American history by IKEA. The reported deaths of three children in tip-over incidents prompted the voluntary recall of 29 million chests and dressers by the retail giant. Read the article.
Read the full newsletter.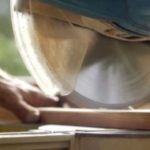 04/16
Client: Wood Machinery Manufacturers of America
Title: Washington Report - OSHA Cracks Down on Amputation Hazards
Abstract: This edition of the WMMA's monthly Washington Report featured an update on the Occupational Safety and Health Administration's new standard aimed at curbing workplace amputation incidents. Read the article and newsletter.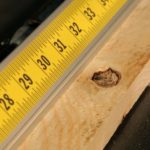 03/16
Client: TigerStop
Title: Accurately Reading a Tape Measure
Abstract: In the hands of a skilled craftsman, a properly calibrated tape measure will help yield the 1/64th inch (0.015 inch) tolerances desired to produce high-quality cabinetry. The parts will be square, the joints will be snug, and the reveals will provide clearance for doors and drawers to open and close without an excessive, unsightly gap. But what good is it to measure twice if the tape measure's user doesn't know how to get a correct reading? What if two colleagues collaborating on a project take different measurements? And what if the tape measure itself is old, bent, and out of whack? Read the story.
Note: As of mid-September 2018, this article continue to hold the title of "Most Popular" blog on TigerStop's website. 
01/16
Client: Safety Speed Manufacturing
Title: Catch Safety Speed Live!
Abstract: Safety Speed Manufacturing officially kicks off its 2016 events season Thursday, February 18 at the Graphic Americas Show in Miami Beach, FL. The 2016 Safety Speed tour will include at least a half dozen other sign making and woodworking related trade show and convention engagements including a pair of events in Mexico and participation in the International Woodworking Fair in August. Read the blog.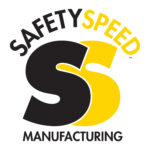 10/15
Client: Safety Speed Manufacturing
Title: 10 Fast Facts About Safety Speed's New Website
Abstract: Rome wasn't built in a day and neither was safetyspeed.com, the newly relaunched, ultra-user friendly and completely revamped website of Safety Speed Manufacturing. Read the blog.